Meet Our Pastor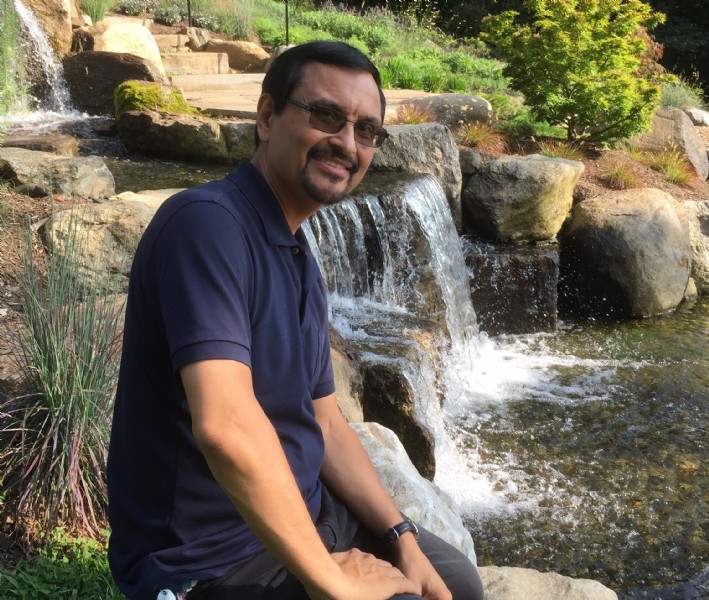 Pastor Raymond Talavera was born in Spanish Harlem on Nov. 3, 1958.
In addition to being a full-fledged New Yorker, he was raised in the traditions of his Puerto Rican parents, who took him to Catholic Church and made sure he received the sacraments and, after enrolling him in public school for several years, transferred him to St. Cecilia's Grammar School from 5th grade onwards.
He continued in the Catholic School system by attending Rice High School, from where he graduated in 1976.
It was during his years at Rice that he heard Billy Graham on television, and responded by making a personal commitment to Christ on July 15, 1973.
Although initially remaining at his local Catholic parish, he soon began visiting the Rehoboth Pentecostal Church where some members of his family were members, and within a few months was baptized and full received into the congregation, where he served as Youth Leader, Deacon, and Sunday School Teacher for many years.
He attended and graduated from the Latin American Bible Institute in June of 1977, as well as received a BSW degree in Social Work from Lehman College in the Bronx in May of 1985.
Receiving the call to Pastoral ministry, he (humanly speaking) founded our congregation, The Glory of Christ Church, on May 31 1987, and was ordained on June 14, 1987 by Rev. Rafael Hernandez at the Rehoboth Church in Guayama, Puerto Rico.
5 years later he was called to leave his career as a Social Worker at Montefiore Hospital and enter the Pastoral ministry on a full-time basis, and has been serving as such ever since.
He focused entirely on the work our Lord has given him, and continually expressed his heartfelt desire and dedication to serve Christ as Pastor of our Church until the Lord calls him home.
El Pastor Raymond Talavera nació en el Barrio Hispano de Manhattan (East Harlem) el 3 de Noviembre, del 1958.
Además de ser puro Newyorkino, él fué criado en las tradiciones de sus padres Puertorriqueños, quienes lo llevaron a la Iglesia Católica y se aseguraron que recibiera los sacrametos.
Después de inscribirlo en la escuela pública por muchos años, lo transfirieron a la escuela Primaria Santa Cecilia desde 5to grado en adelante.
El continuó en el sistema de la Escuela Católica al atender la Escuela Secundaria Rice, de donde se graduó en 1976.
Fué durante sus años en Rice que él escuchó a Billy Graham en televisión, y respondió haciendo una decisión personal aceptando a Cristo como su Salvador y Señor el 15 de Julio, 1973.
Aunque inicalmente permaneció en su parroquia Católica local, pronto empezó a visitar la Iglesia Pentecostal Rehobot donde algunos miembros de su familia eran miembros, y en pocos meses fué bautizado y recibido a plenitud en la congregación, donde sirvió como Lider de los Jóvenes, Diácono y Maestro de la Escuela Dominical por mucho años.
Luego asistió y se graduó del Instituto Bíblico Latino Americano en Junio 1977, y también se graduó de Trabajador Social con grado de Bachiller de Lehman College en el Bronx en Mayo 1985.
Recibiendo el llamado al ministerio Pastoral, él (humanamente hablando) fundó nuestra congregación, La Iglesia Gloria de Cristo el 31 de Mayo, 1987 y fué ordenado el 14 de Junio, 1987 por el Rev. Rafael Hernandez en la Iglesia Rehoboth en Guayama, Puerto Rico.
Cinco años después, fué llamado a dejar su carrera como Trabajador Social en el Hospital Montefiore, y entró al ministerio Pastoral a tiempo completo, en el cual ha servido desde entonces.
El enfocado enteramente en la obra que nuestro Señor le ha dado y continuamente ha expresado el deseo ferviente de su corazón de dedicarse a servir a Cristo como Pastor de nuestra Iglesia hasta que el Señor lo llame Su hogar celestial.